Yep, you got it, today is time for me to catch up! I'm making a promise to blog at least once a week! I normally have Sundays off and I think I'll start this Sunday! Anywho, here are my pics from Christmas, just a few shots of the kids and our new puppy, thank you mom and day :) we love her!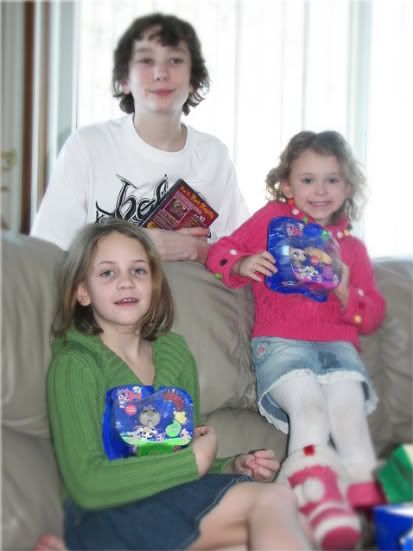 Here is the little bundle of energy. She is a pug, her name is cookie, she loves to get into trouble!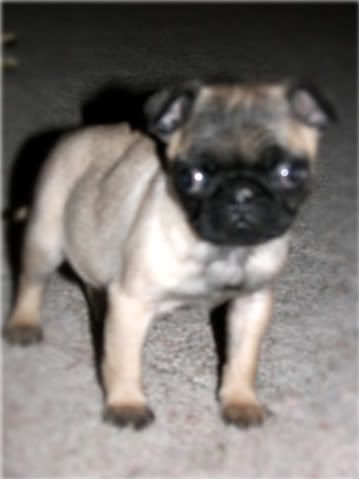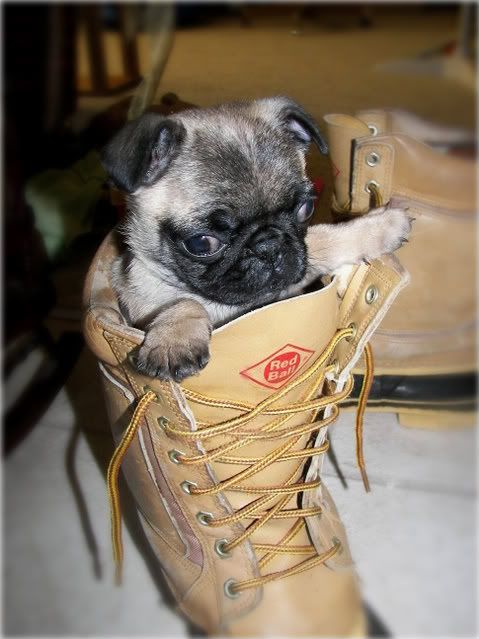 Here is Kenadie at her school program. She had a "solo" part this year, but didn't have much time to prepare for it. She did very well speaking infront of a crowd. I thought she was going to be to shy to get up there infront of everyone, but when she marched up to the microphone, she just let the lines flow right out! good job babe!
The kids got a tobogan, (how do you spell that?) for christmas, so inspite of the cold we had to bring them all outside to take it for a test run. The little one on the front of the sled is my neice Jocie, the sweetest baby ever!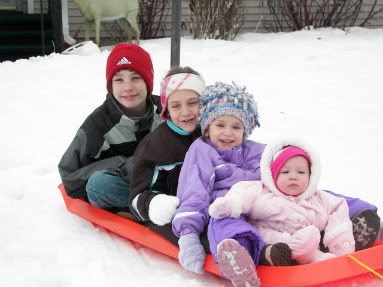 Okay, this pic might just be my favorite one from the holidays! We were at my mom's house and my sister brought her dog with because she lives in Chicago, and they couldn't leave her home alone, anyhow, this giant dog thinks she is a tiny poodle or something! Nick was laying on the floor minding his own business and Harley came up to him, gave his face a sniff and sat right on him! We all had the giggles, as Nick was trapped on the floor!