I'm in a funk. I have zero creativity flowing through me, and we have about a gazillion feet of snow on the ground. I need to break out of this winter blah mode, and get into a spring, fresh, creative, fun mode......any tips?? I am sending in my application to sell my digital designs at A Cherry On Top. Keep your fingers crossed for me. IF and thats a major if, I get on with them, they will be my very first official digital store. I'm throwing around the idea of joining a creative team too, but with my commitments to BTDL right now, I'm not sure I have time to join 3 teams. I either need more hours in the day, or I need to quit my "real" job, LOL, yeah right!
I did finish up my Strawberry Kisses kit, here's a preview...
Papers...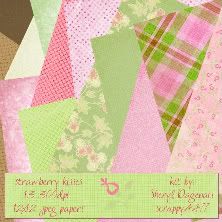 Elements...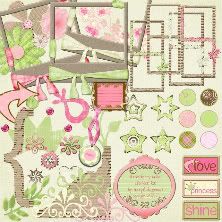 Quick Pages...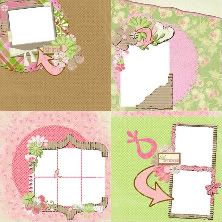 If your interested in purchasing the kit, it is available in the BTDL webstore, stop in and check us out!